Have you just finished school and want to backpack around the world? Or are you just tired of your job and want to do something else? Then you should consider traveling to Vietnam. It's really one of the best destinations for those who aren't used to traveling or is backpacking for the first time. Not only is Vietnam a thrilling country, it's also quite easy to get around. It doesn't get as frustrating or difficult to travel around in like many other less developed tourist destinations, so if you want a safe start to your world trip, you must visit Vietnam. Here is why Vietnam is great for first time backpackers.
1. It's safe
Vietnam is an incredibly safe place to travel around in. Tourism here has rapidly developed over the years and the locals are so used to seeing foreigners now. Although you won't get away from all the scams, you won't walk around and feel unsafe. There's rarely any violent crimes (or any at all) and the only crimes you might encounter are petty ones such as pick pocketing. Still, if you're just careful with your belongings and keep it somewhere safe at all times, the chances are quite slim that you'll be pick pocketed. As for female solo travelers; it's absolutely safe!
2. It's easy to travel around
Vietnam can be challenging at times, but it's still so easy to travel around, especially if you stick to the common route. There's always a bus you can take, trains, taxis or you can even rent or buy your own motorbike and explore Vietnam. Since there's quite a few foreigners in Vietnam these days, the demand is higher so it's become much easier to travel around the country. You can almost always get to your destination without having to haggle or trying to find that bus for horus that never even departed. And if it's your first time traveling abroad, it can be really nice to get to a destination where it's easy to get around.
3. It's social
Even if you're traveling with friends, it's fun to meet other people. In Vietnam, you'll meet travelers from all over the world. You'll be surprised by how many solo travelers there are in Vietnam and how social everyone is. You can easily find friends just by checking in to hostels for example, joining pub crawls or other types of events, go on walking tours or just sit in a café. There's plenty of expats and travelers to meet up with so you'll never feel lonely.
4. The food is great
One of the best things about traveling is the food. If the food isn't good, it can really change your mood. But luckily, Vietnam is home to some of the best kitchens in the world. Also, it's really cheap! You've probably come across Vietnamese food somewhere in the world. Well, guess what? It's ten times better in the country (and probably cheaper too). The food in Vietnam is world famous for a reason and for those who are looking for a destination that offers delicious cuisine, you must go to Vietnam!
5. There's a ton of things to do and see
One thing's for sure; you'll never feel bored in Vietnam! There's simply too many things to do and see, food to eat and people to meet, that you'll always feel busy – which is a really good thing, especially if you're a first time traveler. There's a huge variety of things to do in Vietnam. You can hit the beach, go hiking, climb mountains, visit caves, take a cruise along Halong Bay, party until the sun goes up, visit historical sites, go shopping, and so much more.
6. Vietnam is very affordable
If you're on a budget, Vietnam is great for you. It's one of the most affordable countries to travel around in that you won't have to worry about breaking the bank. Food, public transportation, accommodation and sights are all fairly prices, so perhaps you'll end up spending way less than you think. If you're wondering how affordable Vietnam is, well, you can buy the cheapest beer in the world here – Bia Hoi! One beer costs about 0,30 USD cents. That's how affordable Vietnam can be.
7. The weather is always good
That is, if you're in the south. Otherwise, the north gets quite cold during the winter months. That isn't to say that it's not good to travel there in winter season, quite the contrary. But if you're more of a tropical person who wants to lay on the beach, you can always go south where the sun always shines. One of the most beautiful islands in Vietnam, Phu Quoc, can be easily reached by flight or boat for example, and you'll be guaranteed to have a holiday filled with sunshine, cocktails and picturesque beaches.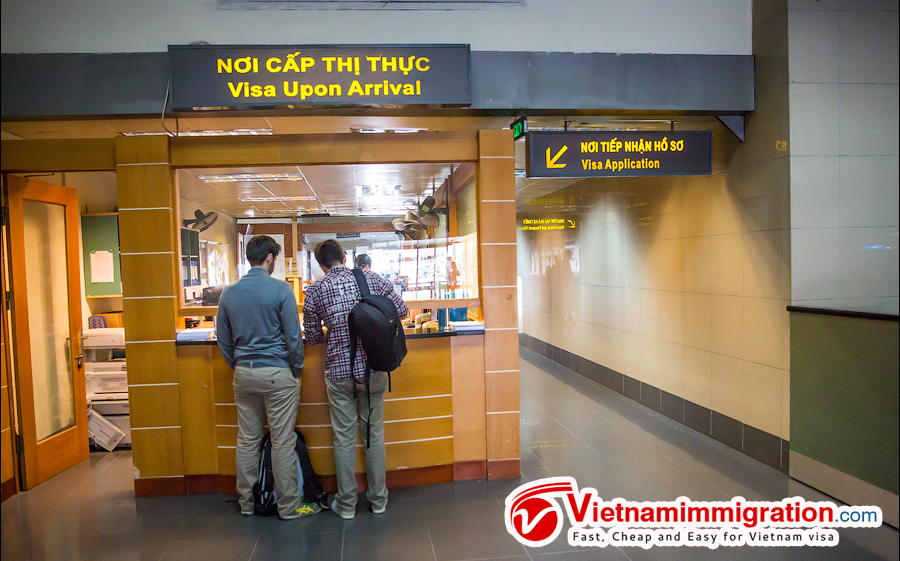 Don't forget to apply for your Vietnam visa today! Depending on your nationality, you can apply for three types of visas: Visa on Arrival, E-Visa or go to the Vietnamese Embassy or Consulate and apply for a visa with them. It's highly recommended to get the Visa on Arrival because everything's done online and it's so easy to get it. All you need is to fill out the online application form, pay and follow the remaining instructions. It usually takes between 3-5 business days only, but if you forgot to apply for your visa on good time, there's also the option of getting the Express Visa.