Foreign visitors to Vietnam have the option to renew their visas if they plan to extend their stay in the country. If you're based in Da Nang City and you wanted to renew your visa, you can go to the Vietnam Immigration Office in Da Nang City for your visa renewal application. With a visa renewal, you will be issued a new visa that will be your ticket to staying longer in Vietnam. This option is more suitable for those foreigners who entered Vietnam with no visa since they are part of the visa-free exemption program.
What is Visa Renewal?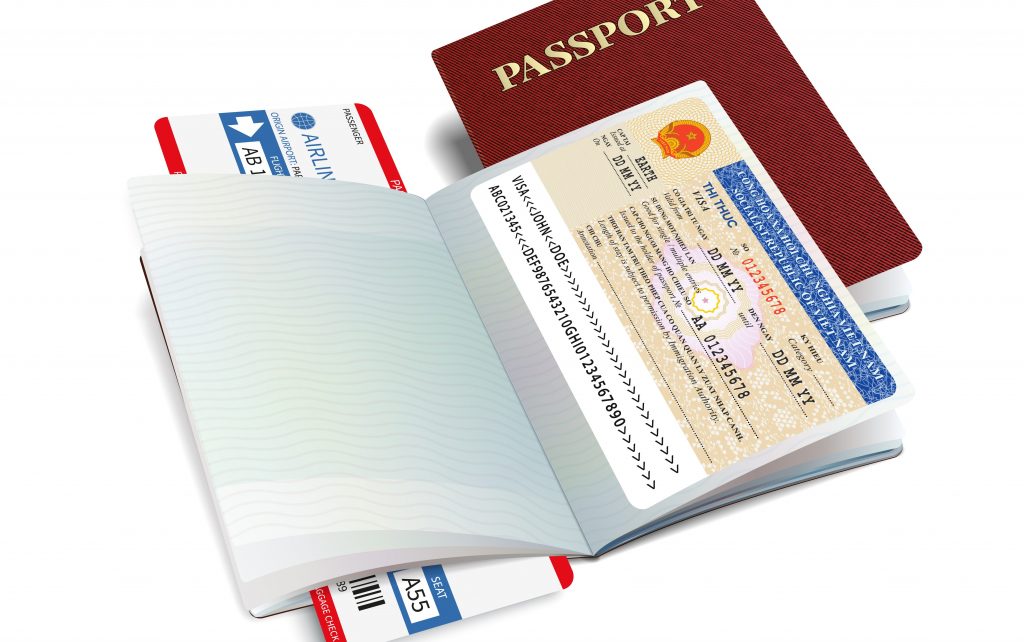 As the name suggests, visa renewal is the process of renewing your existing visa. Since Vietnam visas come with a validity period, your stay in the country will only be limited. But if you want to stay longer than your visa's validity, you can apply for the visa renewal. Once your visa is renewed, you will have a new visa that comes with a new validity period.
Take note that the visa renewal is different from the visa extension. With the visa extension, the validity of your visa will be extended. However, with the visa renewal, a new visa will be given to you. And because you will be given a new visa, the cost of getting your visa renewed is more expensive than applying for a visa extension. Nevertheless, it's a great option especially for foreigners who are not holding any type of Vietnam visa.
Requirements to Apply for a Vietnam Visa Renewal in Da Nang City
Just like with applying for a new visa, you will be asked to submit some requirements when getting your visa renewed. These requirements include the following:
👉 Original copy of passport – your passport is the most important requirement that you need to submit when getting your Vietnam visa renewed. Make sure you submit the original copy and check to ensure that its validity date is at least six months from the date you applied for the visa renewal. Since a new visa will be attached to your passport, you have to make sure that your passport has extra blank pages for the new visa to be attached.
👉 Application form – you will be asked to fill out an application form when you apply for a Vietnamese visa renewal. This form is available at the Vietnam Immigration Office in Da Nang. When you arrive at the office, the staff will give you the application form that you need to fill out. Fill out the form completely before you give it back to the staff. Make sure you provide all important details and indicate the type of visa that you needed to apply for. Form NA5 for visa extension
👉 Visa copy – if you are holding a Vietnamese visa, then you need to submit a copy of that visa. But if you entered Vietnam visa-free, then this requirement will not be applicable to you.
Depending on your situation, Vietnam Immigration might ask you to submit several other requirements aside from those that have already been mentioned above. You can call the Immigration Office in advance to ask about this.
How to Apply for a Visa Renewal in Da Nang City
If you have already prepared the requirements and you're ready to apply for a visa renewal in Da Nang City, here are the steps to follow:
👉 1. First, contact the Immigration Office in Da Nang. You will find their contact details at the website of Vietnam Immigration. Find out the time of their operation and the other requirements needed for the visa renewal application. Don't forget to ask how much is the processing fee for the visa renewal so you will know how much money to bring.
👉 2. As soon as you arrive at the Immigration Office, fill out the application form for the visa renewal. When you're done, give it back to the staff along with your passport and other requirements.
👉 3. The staff will check the form and the other requirements. If everything is all set, they will accept your application and collect the payment for the processing fee.
👉 4. After about a week or two, you will receive a confirmation from Vietnam Immigration regarding the status of your visa renewal application. If it's approved, you will find the visa attached to your passport.
Hire a Local Agency for Assistance
Hire a local agency if you need help in getting your visa renewed in Da Nang City. The agency will facilitate the processing of your visa and all you need is to submit the requirements to them. They will coordinate with the Vietnam Immigration Office in Da Nang for the fast approval of your visa renewal. That way, you will not be charged with a penalty for overstaying your Vietnam visa.
Feel free to ask before leaving home if you have any unclear point : info@vietnamvisa.cheap